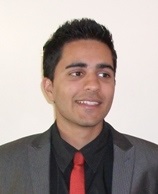 From: Jeevan Singh
Date:
Dear Sir/Miss,
I received some sad news recently…
A Local Secondary School Saw Their GCSE Maths Pass Rate (4-9) Fall By Nearly 10% Last Year. This Was Despite The School Doing What They Could To Help Their Pupils Achieve Their Maximum Potential!
To be honest I wasn't totally shocked to hear of this minor catastrophe; please let me explain…
My name is Jeevan Singh and I'm a maths specialist and author. I've studied maths, up to degree level, and achieved top grades throughout; including an A* at GCSE and A-Level. My maths teachers were exceptional people and helped me a lot during my time at school. However, they were not the only contributing factor to my success…
A large part of my exam success was due to my unique revision strategy that I adopted while at home; without which I would have struggled to achieve my top grades. By systematically following my approach I was able to boost my GCSE Maths grade to an A* (which, by the way, I took one year early).

"I Followed His Approach And Achieved 90% In My Next Sitting. I Thought It Was A Fluke So I Put It To The Test Again. The Result – 100%"
"After many failed attempts, I almost packed in my GCSE maths altogether. But fortunately I didn't, thanks to Jeevan's guide! When I read it, I found out exactly where I was going wrong all this time! I followed his approach and achieved 90% in my next sitting. I was shocked and I thought it was a total fluke so I put his strategy to the test again. This time, I got 100%! Fantastic! If only I came across Jeevan's strategy sooner."
– Sim G. (Hillingdon, West London)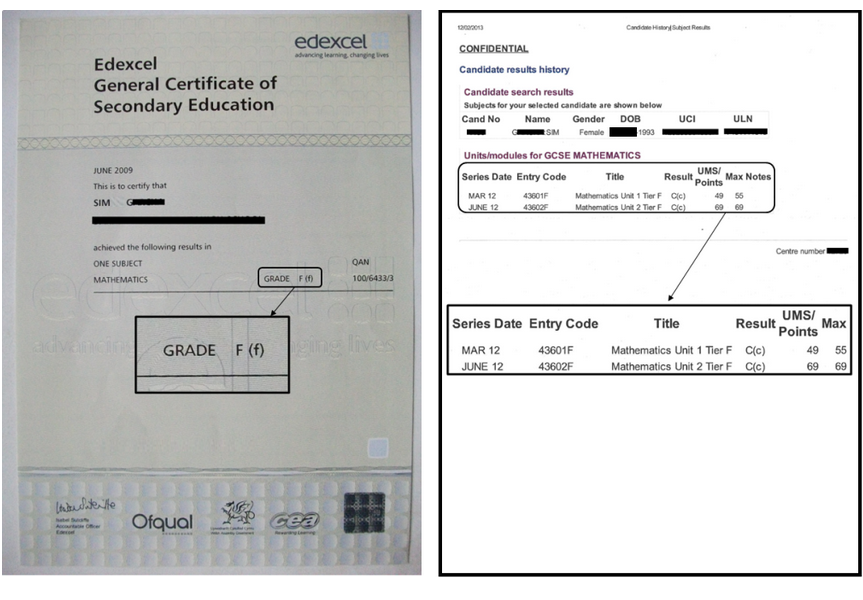 Since my school days I often wondered why a good school like mine with some dedicated teachers wasn't resulting in a 90% to 100% success rate in GCSE maths. This seemed to be the story up and down the country with up to 4 out of every 10 students failing to get a pass grade.
I started to look into it a little further and assess how and why some children were succeeding yet others were failing miserably. I even worked in a couple of schools (as a temporary teacher) to get a better insight into this problem. Then it dawned on me…

No Matter How Hard A School Tries To Help Their Students Get A Pass In GCSE Maths, A Child Will Never Reach Their Full Potential Without An Effective Revision System To Use At Home…
A student learning maths at school complemented by an effective revision strategy that can be used at home is a very powerful combination. This is what worked for me; there's no reason why it wouldn't work for others.
The key was to follow an effective strategy that can boost results in a relatively short period of time. With that in mind, I started tutoring local children and applying my revision methods…
The children I tutored had either failed their GCSE maths exam or were struggling to achieve their target grades at school. By applying the system I had used, I managed to boost the grades of ALL my students. It proved my theory (based on my experience) was correct. The initial feedback was very positive:

"I Got The Highest Grade In My Entire Year Group. I Am Now Going To Take My GCSE Maths Exam Early…
"Before I came across this program, my confidence was a little low, Having achieved a 'C' grade in a GCSE mock exam just prior to it, I wasn't sure how I was going to better this.
However, thanks to Jeevan's program, I was able to see how I could maximise my grade in a maths exam. At the end of the day, this is the most important thing – the result on the paper! After a month of using Jeevan's program, I achieved a strong 'B' grade (a couple of marks off an A) in my next GCSE mock exam. I achieved the highest grade in my entire year group and I am now being considered to take my GCSE maths exam in November this year, where I would have just begun year 11. My teacher was surprised; how did I make such a big improvement in maths in such a short space of time?!"
– Noah Daniel (Ealing, West London)
"I went from a 'C' grade to an 'A' grade in a little over 2 months…"

"It was just over 2 months to go until my final GCSE maths exam, and I'd just achieved a 'C' grade in a mock exam I took at school. I knew I had the potential do well in maths but I just needed someone to give me the right guidance. This is when I came across Jeevan's stuff…
His manual is great because his notes are presented as 'cheat' sheets – summary sheets of all the main concepts/formulas you need to know for your exam. He understands that revision can be a stressful process for most students and that's why he intends to make it easier on our part…
I was very close to making this fatal mistake during my revision. Thank god Jeevan advised me to do the opposite. Looking back now… This is what ultimately got me my 'A' grade!"
– Diya Sharma (Hillingdon)

"Once I Addressed This 'Mistake' I achieved 90% In My GCSE Maths Retake…"

"This is a great guide! It is well written and easy to follow. It tells you what you should do on the very first day of revision right up until the day before the exam. I recommend anyone that's taking their GCSE maths, to get their hands on this valuable guide! It showed me exactly where I was going wrong. I was one of those students who was making this 'silly mistake' repeatedly, and not knowing that I was making it. No wonder I failed my GCSE maths first time…
Once I addressed this mistake, I scored 90% in my GCSE maths exam"
– A.J. (Hillingdon, West London)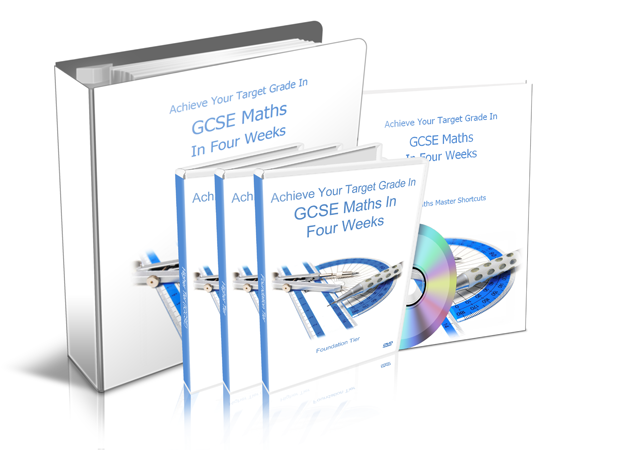 So that I could help students who didn't live within driving distance of my home I decided to document my system and make it more widely available. It currently consists of a manual (200 pages), approx. 8 hours of video and a booklet. It covers things such as:
The key ingredients required for exam success
Core maths concepts that you need to know for your exam
What process to follow a few days before your exam and why there is NO need to do any past papers at this point
How to tackle exam questions using a staged approach
3 highly effective and unique memory retention techniques you can use to remember all you need for your exam: TAP, PI & WAR
A detailed four week study plan to get you ready for the big day
A fatal mistake that most students make during their revision & how YOU can avoid it
8 hours of video showing me walk, step-by-step, through dozens of exam-style questions and how I arrive at the solution
Over 20 GCSE maths shortcuts in order to help solve questions quicker
A simple technique that will allow you to spend up to 50% of your time doing what you enjoy
Tips on how to score up to 100% in your exam
A neat little trick to eliminate stress & anxiety on exam day
Suitable for all exam boards and new specifications (9-1) released in September 2015
The product has been very well received. It has helped dozens of students achieve their target grade in GCSE maths. The feedback from them has been very positive – here is what some of them had to say:

"I went from a 'U' grade to a pass grade!"
"I've been struggling with maths for the past 2 years now. In the first mock paper I took, I got a 'U' grade. At this point, I felt hopeless. How was I ever going to pass my maths?! I did a Google search and came across Jeevan's stuff on Youtube. I was in a desperate situation so I had no choice but to purchase your material…
Jeevan's resources are amazing. They have really helped me out. I am much more confident with my maths and I am able to answer past papers within the time limit. I recently had a mock exam at school and I achieved a 'D' grade! A massive improvement since my last score. If I continue to make this progress, there is no doubt that I will achieve my pass grade in my final exam. Thanks for your amazing resources Jeevan. They are so much better than the other revision guides I wasted money on!"
– Ambereen ( Sheffield)
"Thank you so much Jeevan… my 'B' grade will definitely help me in applying for a 'Pharmacy' course at University…"
"I seemed to underperform in my mock exams – achieving D's/E's but after following your strategy and advice, I achieved a 'B' grade in my final GCSE maths exam. I was chuffed because this result enabled me to study A-Level Chemistry. I've used your revision principles again and this has helped me immensely in this subject. Thank you so much Jeevan.. my 'B' grade will definitely help me in applying for a 'Pharmacy' course at University…"
– Z.B (Northampton)
"Jeevan's guide helped me achieve a level 8 in maths and I'm only in year 8!"
"Although I'm a KS3 student, I decided to give Jeevan's guide a try because I know GCSE and KS3 are fairly similar. Looking back now, it was one of the best decisions I made. The guide has helped me jump from a level 6A to a level 8C in maths, and I'm only in year 8! Achieving a level 8 in maths is regarded as a gifted individual. Thank you for this terrific guide and I will recommend it to anyone taking a maths exam!"
– Zain Akif (Hale Barns, Cheshire)
"Your strategy is spot on Jeevan. I achieved an 'A' grade in my final GCSE maths exam…"


"Your strategy is spot on Jeevan. Your revision system helped me achieve a 'B' grade in maths last year. I used the same strategy again and together with your fantastic resources, I achieved an 'A' in my GCSE maths exam this year (2014). You have instilled the belief in me that I can do well in this subject. That's why I am planning to study it for A-level and make a career out of it! Thank you for all your support Jeevan!"
– Temitope Ohiani, Kent
"I went from a 'D' Grade to a 'B' grade within weeks…"
"Jeevan's guide is great! I followed his advice and jumped from a 'D' Grade to a 'B' grade within weeks I am now aiming for an A/A* In GCSE Maths. Thanks a lot Jeevan!"
– Mohammad Zaffar (South East, UK)
"Woahh!! I've learnt so much on lesson 17, 18 & 19 on the higher tier, in just 2 hours!!"
"I'm so glad I've found your revision strategy. It's AMAZING! It could change my whole life! I've always struggled with maths and when I did the tasks in the booklet you sent me, I actually knew what I was doing! It's a great layout…
I started the booklet a couple of days ago and now I'm on lesson 17 which I have now finished. I must say.. Woahhh!! I've learnt so much on lesson 17, 18 & 19 on the higher tier, in just 2 hours!! Easier methods, the better!! I highly recommend you!"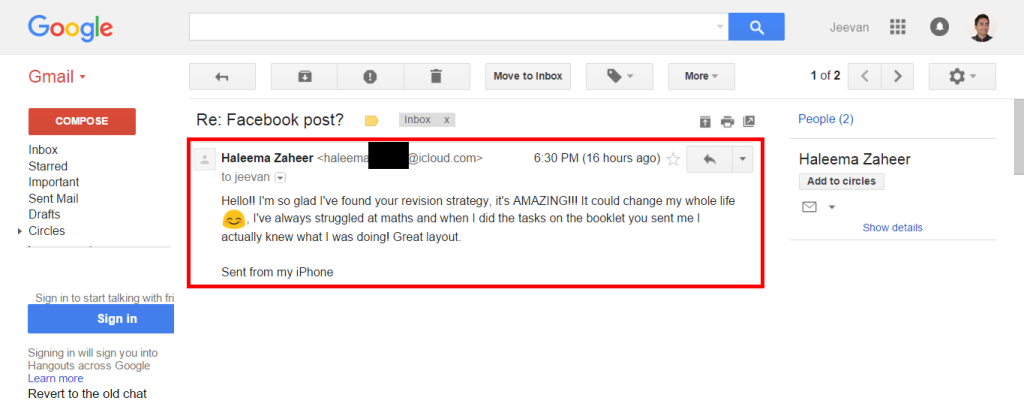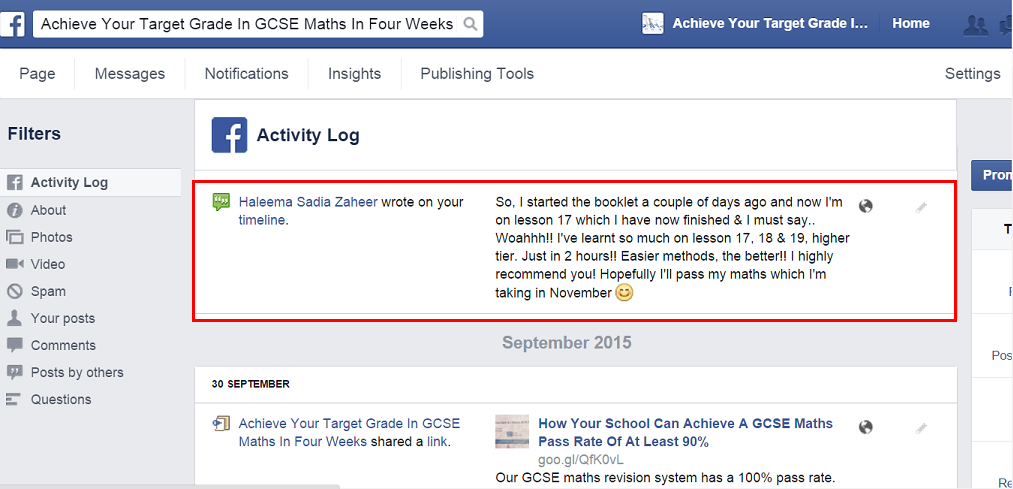 – Haleema Zaheer (Staffordshire)
"I have noticed a significant improvement from getting B and C grades to A and A* grades!"
"Your GCSE maths program has had a big impact on my revision for the better. You have made everything really simple to understand while still keeping all the necessary information. This is vital to my revision as I can quickly understand the key concept of that type of question and then I can apply it to some practice questions, thus saving me time. Your other book "How To Maximise Your Result In Every GCSE Exam" has greatly helped me in all of my other subjects as I can revise effectively which frees up my time and in class tests I have noticed a significant improvement from getting B and C grades to now getting A and A* grades. Thank you very much for these guides, I wish I had found them sooner!"

– Prabhjot Kalsi (Gillingham, Kent)
"I was predicted a C but I wanted to go that extra mile… I got an A*"
"Thanks to all your information and revision techniques, I got an A* in my Maths GCSE exam…
I was predicted a C but I wanted to go that extra mile and make my parents proud. I struggled with Algebra but using your resources, I found it easy and conquered the challenge. Thank you so much!"

– George B. K. (Wakefield, West Yorkshire)
"I went from a 5- to a 5+ in just 5 weeks and got 54/55 in my latest school test."
– Abbie Marsh (London)
"I have made significant progress… I have moved from a 6 (B) grade to a 7 (A) grade in a little over a month…"
– Zuzia B. (UK)
"I went from a grade 4/5 to a grade 7 in a couple of months…"
– Haleema Rashid (Rochdale)
"If it weren't for your pack, maths would have been the only GCSE I failed!"
– Joseph Duckworth (UK)
(For more reviews, visit my Testimonials Page)
The success of my revision system has been very heart warming for me. When I hear of a student's success it makes all those late nights I spent documenting my methods all the more worthwhile.
Users of my guide have now reached treble figures, with students benefiting up and down the UK. Not only that, I recently went through my records and noticed that more than 60 schools had also decided to make use of my revision package.
That got me thinking…
Why Not Work In Partnership With Schools As Well. After All It Makes Sense To Work Hand-In-Hand With A Place That A Majority Of Students Attend Every Day…
That's the reason behind me creating this webpage. As a school you are in the best position to make use of my Maths revision system. You have, most likely, got over a hundred pupils who are going to sit their GCSE maths exam within this academic year; with target grades ranging from A* right down to E (and lower). Use my revision methods to help your students achieve better grades in their forthcoming exams.
You can buy a review copy of my package for just £67. For that you will get my Manual (200 pages), a 'GCSE Maths Master Shortcuts' booklet and around 8 hours of video. Take a look at it, assess the material and maybe test it on a few students. Feel free to get in touch with me if you have any questions or queries. If you decide to go ahead and make use of it in your school then I can arrange for you to roll-it-out amongst the students/parents.
Please don't confuse this product with the run-of-the-mill revision guides or worksheets. They are useful but only up to a certain point. Most of my students were making use of such resources but yet still struggled. It was only when they adopted my revision principles that their grades started going up. Why not adopt the same approach in your school?
Just to show you that I am totally genuine I'm going to go one step further and give you a water-tight money back guarantee.

Your 60-Day 100% Money-Back Guarantee
Order my 'Achieve Your Target Grade In GCSE Maths In Four Weeks' package and review it. See whether it's something you could offer to your students. If for any reason you're not satisfied, then simply return it to me. I'll give you a full refund. No questions asked.
Don't leave things to chance. Between 1 and 4 pupils out of every 10 will fail their GCSE maths exam in Your school this year. This translates to a poorer showing in the league tables, frustrated parents/students and more depressing retakes. My product can help towards preventing that scenario. It will boost the number of GCSE passes at your school, just like it has done for hundreds of other students.
Don't leave your schools future to chance. I've done all I can to help you on your way to better results. I've documented my years of experience in a neatly printed manual. On top of that, I have recorded 8 hours of video showing me go through exam question after exam question; step by step. I've reduced the price of my information down as low as I can go – I've even given you a water-tight no risk money back guarantee just for trusting me and willing to give my product a try.
You can pick up a review copy of my complete package for just £67; take a look at it, see what you think and test it on a few students. If you decide you want to roll-this-out to students in your school just let me know and I'll do the rest. The ball is now in your court.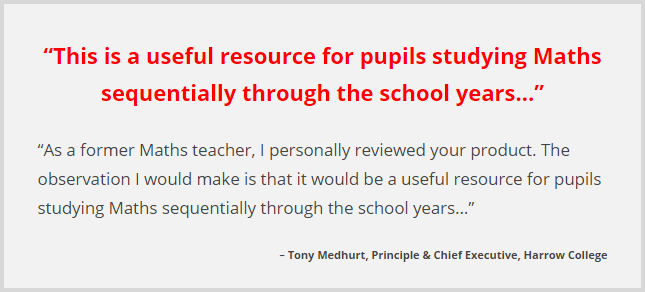 Do Not Wait A Second Longer! Order Now And We Will Ship Your Products Right Away!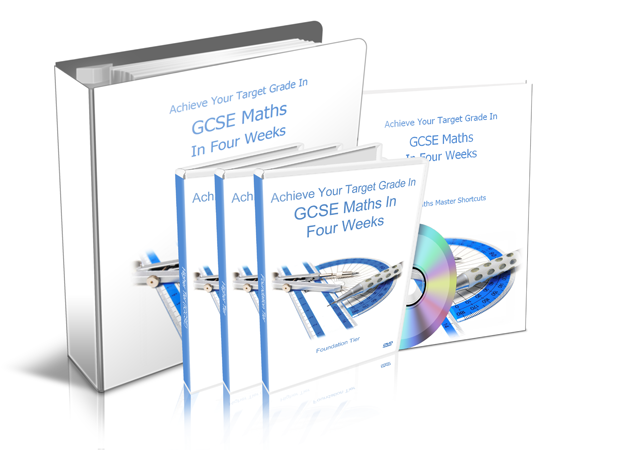 I fully understand that your package "Achieve Your Target Grade In GCSE Maths In Four Weeks" comes with a 60 day no-questions-asked money back guarantee, making this purchase totally risk-free.
I understand my package will cost me £67 + £3 P&P (ex. VAT) and it should arrive within 3 working days.
Fax number: 01536 399012

If you would like to order this product via other methods, please email me via the Contact Form
Remember, I am talking about a tried and tested formula. I have used this approach to prepare for ALL my maths exams. It has helped me along with a countless number of students achieve their target grades in maths. You simply cannot go wrong!
To your success,
Jeevan Singh
Maths Specialist, Author
P.S. My GCSE maths revision program has helped hundreds of students, up and down the country, do better in their maths exams!
P.P.S. Review my package, roll-it-out to your students and watch your GCSE maths results go up!
P.P.S. You're covered by my 60-day 100% money-back guarantee, so you have nothing to lose!